40 years of Catalina! 🎉 🛒

Four decades ago, Catalina's founders set the stage for a ground breaking revolution in CPG marketing by introducing the world's first personalised "Checkout Coupons" for shoppers.

Today we're taking great pride in the contributions of every generation of our talented team members whose skills, determination, and inventive spirit have shaped us into the data-centric, omnichannel media enterprise that we are today.

Thank you to all of our valued clients in the retail, brand, and agency sectors for being part of the journey. We can't wait for all that's still to come!

Let's take a look back on the company's extraordinary milestones below…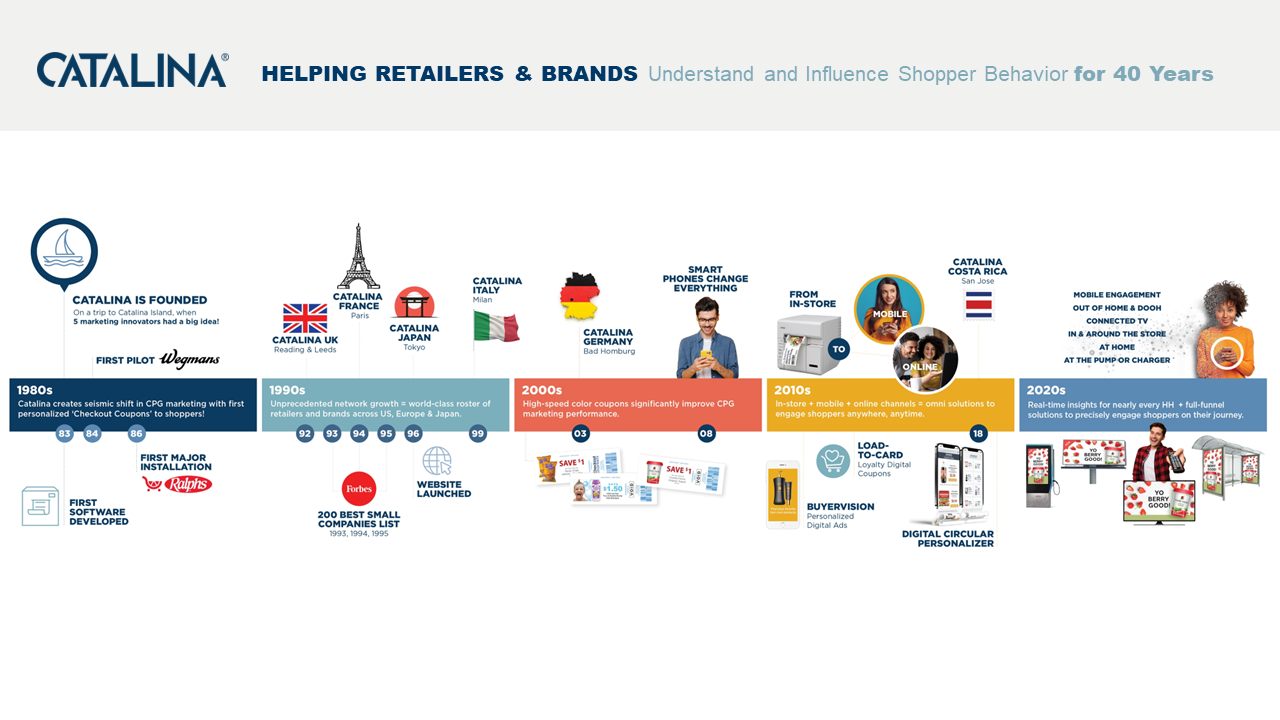 Learn more about Catalina here.